KXStudio : News
Carla 2.5.1 released →
← Cardinal 22.09 released
> Ildaeil v1.1 released
On 2022-09-23 by falkTX
Hello everyone, a new release of Ildaeil is here.
Ildaeil is mini-plugin host working as a plugin, allowing one-to-one plugin format reusage.
The idea is to load it as a plugin inside your DAW and then the other "real" plugin inside Ildaeil.
This allows, for example, a VST3 host to load LV2 plugins.
The main changes here are JSFX "plugin" host support, fixing the VST3 implementation and adding a CLAP version.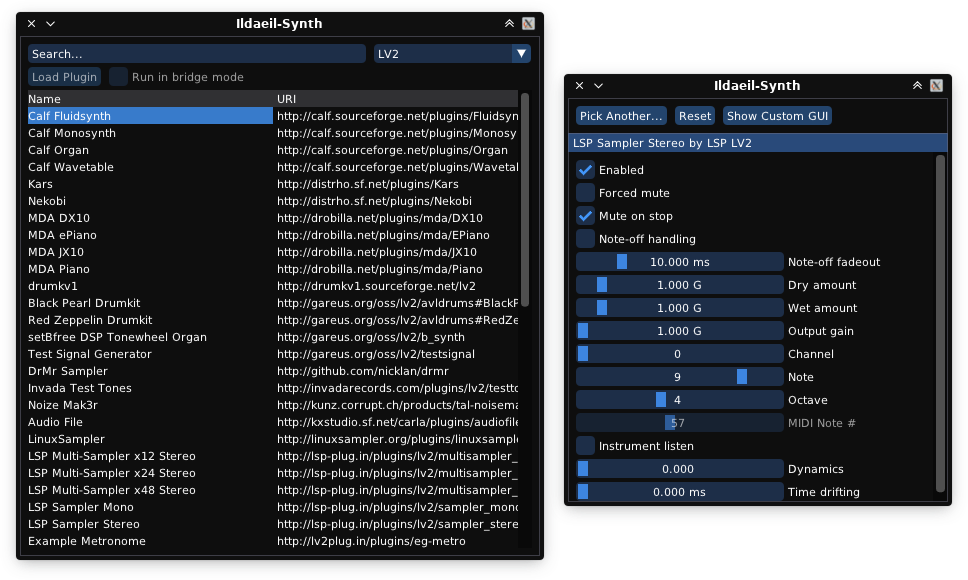 Full changelog:
Add linux-riscv64 builds
Add source tarball (containing offline buildable source)
Can now host JSFX "plugins"
Fix all known VST3 issues
Fix build for web-assembly
Fix handling of LV2 plugins with path parameter
Fix high-dpi LV2 UIs for certain systems
Fix log sliders
Ildaeil as CLAP plugin
Use same bundle/folder for VST2 plugins on Linux and Windows
Update internal Carla to v2.5.1
Downloads
The source code plus Linux, macOS and Windows binaries can be downloaded at https://github.com/DISTRHO/Ildaeil/releases/tag/v1.1.
Ildaeil is released CLAP, LV2, VST2 and VST3 plugin, plus JACK Standalone for some systems.